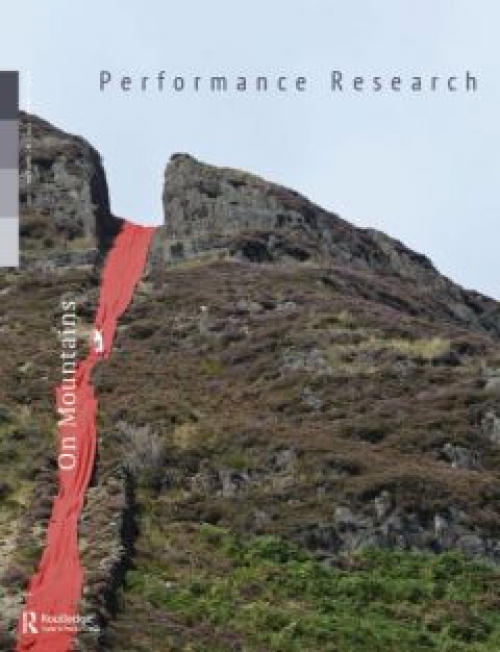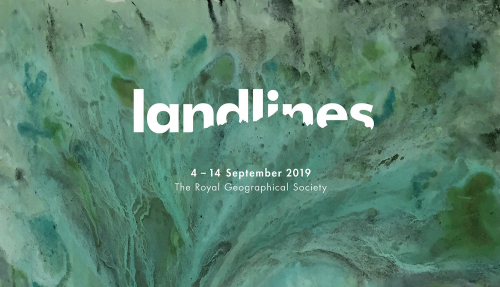 Landlines: Explorations of Art, Landscape and the Environment
5 – 14 September 2019
Royal Geographical Society, London

Opening: 4 September, 18:00 – 21:00
The exhibition showcases the work of fifteen artists working in or with landscape and explores the question: What is the role of the contemporary artist in thinking about landscape and the environment in the early 21st century?
Lunch Time Talk
On Thursday 5 September (12.30pm to 1.10pm) I will be giving a lunchtime talk Remembering in the exhibition space. The event is free but please book a place if you would like to come along.
Also, take a look at the other fantastic talks and demonstrations taking place throughout the period of the exhibition.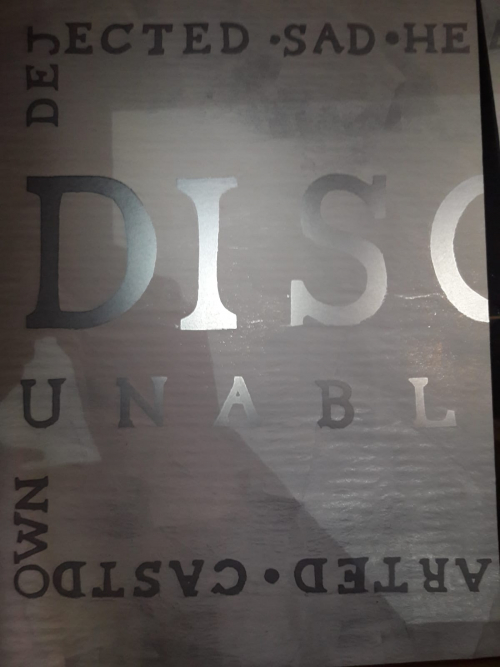 DISCONSOLATE Mothering Sunday Installation
31 March - 6 April 2019
Lancaster Priory, Lancaster
Mothering Sunday is for many people a challenging and painful day.
In acknowledgement of I have collaborate with the artist Rachel-Ann Powers to create a space in the St. Nicholas Chapel at Lancaster Priory where t
he absences, lossed and longings experienced around the day can be acknowledged and held.
Central to the space is a carved wooden chest – the image on the cards is a rubbing from the front of this chest – into which has been placed a semi-opaque print of words inspired by a monument in the chapel. The monument, dedicated by her 'disconsolate' parents is 'Sacred to the Memory of Sybil Elizabeth Wilson.' The installation has unpacked the word 'disconsolate' revealing the deep levels of meaning and feeling held within it. Words that might more fully reflect some of difficult feelings prompted by Mothering Sunday.
The cards are printed with the rubbing from the chest overlaid with the meaning of the word 'disconsolate'. On the reverse of the card are verses extracted from psalms 22-23 that move us between despair and hope. Offering comfort to those who are 'unable to be comforted.'
The space is open to all on Mothering Sunday and throughout the following week.
Photograph: Rachel-Ann Powers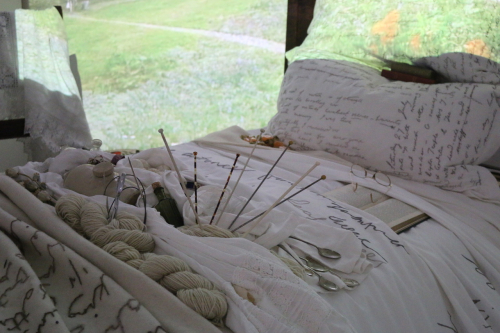 MOVE Exhibition
8 February - 22 March 2019
Peter Scott Gallery, Lancaster University
Dorothy's Room and the Women's Walks to Remember: 'With Memory I was there' booklets I have been creating are being shown as part Lancaster Arts new Move Exhibition.

Move opens at 6pm tomorrow at the Peter Scott Gallery, Lancaster University and runs from 8 February to 22 March 2019.

My work will be shown alongside that of the artists Kathy Hinde, Hannah Catherine Jones, Simone Kenyon and Jen Southern whose work also connects with travel, finding our ways and routes through places and history.

Move comments on the natural world and landscape linking to ancestry, cultural reparation and the powerful nature of memory.
Photograph: Dorothy's Room.
Photographer: Peter Scott Gallery.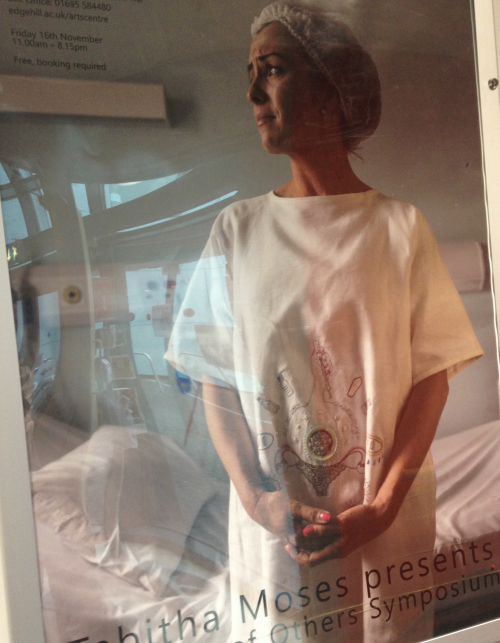 The Lives of Others Symposium
Friday 16 November 2018
The Arts Centre, Edge Hill University
Curated by Tabitha Moses The Lives of Others symposium seeks to investigate the ways in which people and their stories have inspired artists, writers, film makers, musicians, performers and activists. Speakers from a range of disciplines will consider modes of storytelling, the right to authorship and the fine ...
Louise's presentation explores the 'Lives of Others' theme from her perspective as an artist and researcher who creates walking-performances in rural landscapes that emplace, re-image and transform 'missing', marginal and challenging life-events. She discusses how her work has addressed terminal illness, death and bereavement, infertilityand biological childlessness, coping with change and the effects of ageing.
Image: The Lives of Others poster showing Investment by Tabitha Moses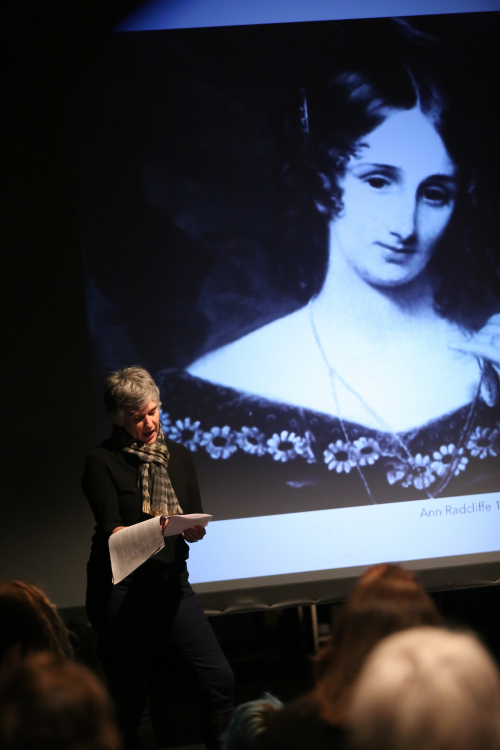 Into The Mountains: A Meet
24 November 2018
Tramway, Glasgow
Into The Mountain: A Meet brings together practitioners and enthusiasts interested in the intersections and conversations between the arts, dance, mountain and hill walking cultures. Together we will critically explore through talks, discussions and sessions, how women+ encounter and engage with mountainous environments, considering both historical and current perspectives of gender in relationship to landscapes. We will also delve into the entanglements between dance, mountaineering, contemporary feminist writing, science and multiple arts practices.
In her presentation Louise shows how the writing of the Dorothy Wordsworth and her female contemporaries, including Charlotte Smith and Ann Radcliffe suggests a feminine 'material' sublime 'mode' of engaging with landscape that enabled them to see afresh 'everyday' objects, people and experiences (including their own) that were ordinarily overlooked or on the edges of social and cultural discourses.
Photograph of Louise by Erika Stevenson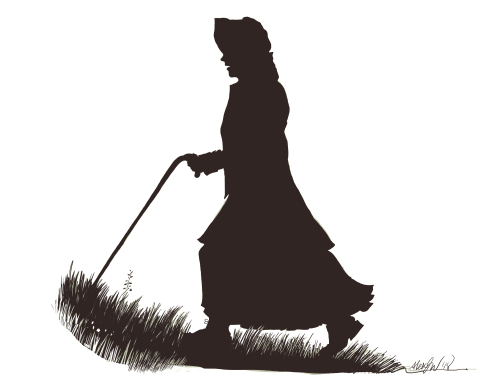 This Girl Did: Dorothy Wordsworth and Women's Mountaineering
18 November 2018
Kendal Montain Festival
Brewery Arts Centre Theatre, Kendal
200 years ago, on October 7 1818, Dorothy Wordsworth and her friend Mary Barker climbed England's highest peak: Scafell Pike. Dorothy's account is among the earliest surviving accounts of the feat, and was a pioneering event in the history of women's mountaineering.
At this event, we will premiere a short film created as part of the project This Girl Did: Dorothy Wordsworth and Women's Mountaineering by the award-winning filmmakers Jago Miller, Richard Berry and Ben Barden, in collaboration with Cumbria-based artist Alex Jakob-Whitworth, the Wordsworth Trust and academics from Lancaster University. The film interweaves a performance piece by Jakob-Whitworth that reimagines Dorothy's ascent of Scafell with details from Dorothy's account of the excursion and research on Scafell Pike's cultural history.
Alongside the film première, this event will feature talks by Joanna Taylor (University of Manchester) on the history of Dorothy's climb, and Alex Jakob-Whitworth and Louise Ann Wilson on their creative responses to Dorothy Wordsworth's legacies for walking practices.
Louise's presntation looks at Dorothy's Room and Women's Walks to Remember: "With memory I was there."
Image by Alex Jacob-Whitworth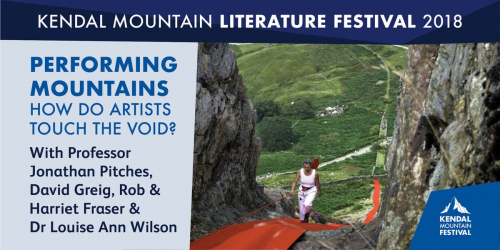 Performing Mountains: How Do Artists Touch the Void?
17 November 2018
Kendal Mountain Festival
Abbot Hall Centre, Kendal
Film and literature have always been wedded to the mountains but what about the other arts? How have theatre makers, land artists and scenographers interpreted mountains, using the impact of live performance on an audience? What does an artist see in the mountains that the rest of us don't and how do they reach out to us to share their visions?
This panel of contemporary theatre and arts practitioners, chaired by author of Performing Mountains and Leeds University Professor, Jonathan Pitches, sets out to answer those questions in discussion with internationally renowned playwright, David Greig (Touching the Void and Pyrenees) artists Rob and Harriet Fraser (Somewhere-Nowhere) and designer and theatre maker Dr Louise Ann Wilson (Fissure, Warnscale, The Gathering/Yr Helfa).
Louise's paper entitled 'Materialising The Void: A feminine sublime approach to mountain walking-performance' explores her use of mountains in her work.
Image: The Gathering by Lousie Ann Wilson
Photograph: Lizzie Coombes
Returning, We Hear The Larks
2-11 November 2018
Light Up Lancaster and Remembrance Week, Lancaster Priory
suffused with grief and yet holding all the promise or resurrection ... the impact was almost unbearably moving
On entering The Priory, visitors were given a red card, bearing the name of one of the 6,500 men from the Kings Own Lancaster Regiment who were killed. Each cards was placed in the church, 'spilling out like rivers all around The Priory' as one visitor put it. A mound of red prayer kneelers and prayer books interlaced with 2,000 hand-made red paper roses was built in front of the altar. A film of the Regiment leaving Lancaster was layered with the two photos of the bell ringers and projected onto an empty chair. The sound of larks and distant church bells hung in the air. Women of the congregation played the part of women who have yearned for their lost loved ones. They adopted stilled gestures taken from a painting of the Last Supper in the Priory, then moved silently to gather at the altar. Meanwhile, the choir sang Rosenberg's poem Returning, We Hear The Larks set to music by Don Gillthorpe, the Priory Director of Music.
Photograph: Darren Andrews.
Performer: Ellen Wagstaff.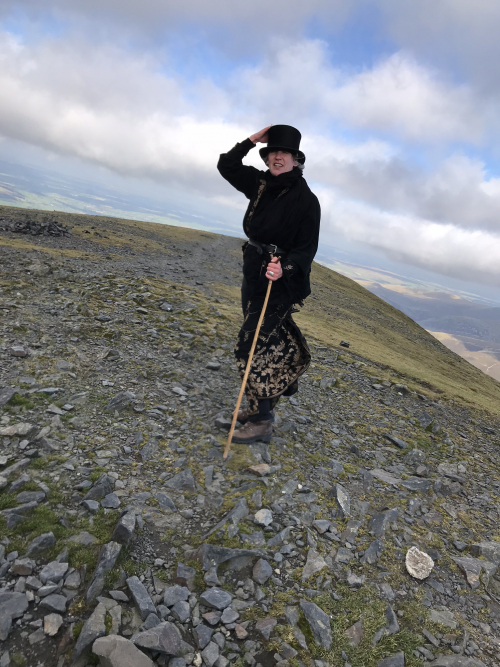 Skiddaw Excursion: Top Hat Flies Over Edge
29 September 2018
Skiddaw, Cumbria
On 29 September I took part in a re-creation of a walk up Skiddaw undertaken by friends of Dorothy Wordsworth 200 years ago.
The excursion was filmed by Esther Edusi and Katie Usher, their film Top Hat Flies Over Edge
Photograph of Louise by Jo Taylor
Paper-Rose Workshop
13 and 27 October 2018
If you would like to be involved in the making of 2,000 paper roses for the Remembrance: 'Returning We Hear The Larks' installation, please join Louise and a team of makers on 13 and 27 October (11.30am.–2pm.) in the refectory at Lancaster Priory.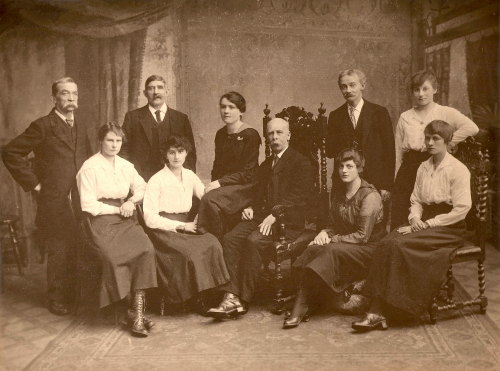 Remembrance: 'Returning We Hear The Larks'
2-11 November 2018
Light Up Lancaster, Lancaster Priory
As part Light Up Lancaster 2018, Louise is creating a site-specific performance-installtion at Lancaster Priory entitled Remembrance: 'Returning, We Hear The Larks.'
This work will mark the centenary of the end of World War One, and reflect on lives changed forever by that conflict and the loss of those who never returned home to Lancaster.
Remembrance: 'Returning, We Hear The Larks' will use artefacts and objects found in and associated with Lancaster Priory in combination with a paper installation of red-roses to create an immersive candle-lit performance-installation involving singers from the Priory choir.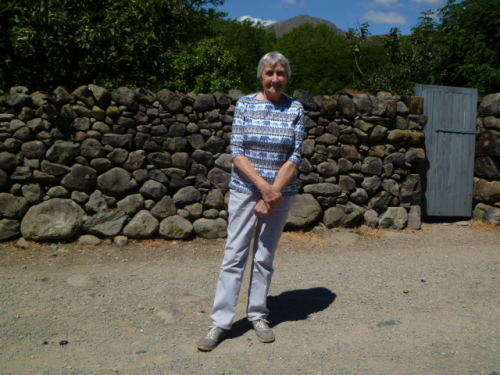 Women's Walks to Remember: "With memory I was there"
1 September to 23 December 2018
Exhibition NOW OPEN
Wordsworth Trust Museum, Grasmere
Women's Walks to Remember: "With Memory I was there" is inspired by Dorothy Wordsworth's Rydal Journals in which she describes "rural sights and sounds" in vivid detail and recollects the landscape and walks she was no longer able to do. It recreates some of Dorothy Wordsworth's walks and walks that present-day women in the Lake District can no longer do.
Louise has been re-walking each remembered walk and gathering together 'treasures' – hand drawn maps, words, objects, photos – to share with each of the women. These items are currently displayed in the gallery at the Wordsworth Trust Museum together with the original art works that she is developing to reflect her experiences of meeting and walking for these women and Louise's installation entitled Dorothy's Room.
Eventually, Dorothy's walks and those of the present-day women are being mapped to create a network of 'Women's Walks to Remember'.
Photograph of Margaret Crayston by Louise Ann Wilson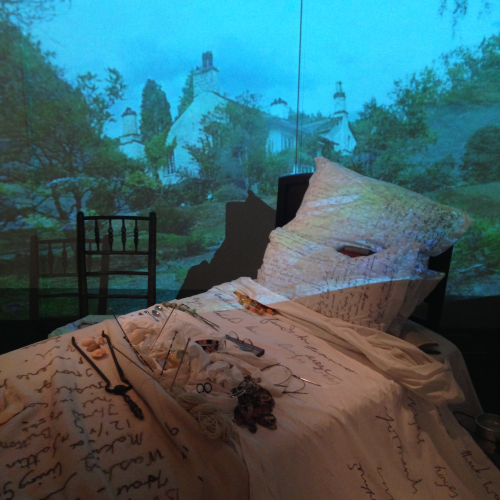 Dorothy's Room
1 September to 23 December 2018
Wordsworth Trust Museum, Grasmere
Dorothy's Room is now OPEN at the Wordsworth Trust Museum as part of Louise's Women's Walks to Remember: With memory I was there' exhibition.
Please click here to watch a film of Louise in conversation with Melissa Mitchell, curator at the Wordsworth Trust, about Dorothy's Room and Women's Walks to Remember: 'With memory I was there'.
Photograph: Louise Ann Wilson

Creative Adventures in Dementia: Memory Mapping Workshops
The Dukes Theatre, Lancaster
17-18 May 2018
Mapping Workshop (Walks to Remember) with Louise Ann Wilson at the Creative Adventures in Dementia Festival.
In these practical and creative 'mapping' workshop participants used simple drawing and writing processes to remember a walk that is significant to them. Over the duration of four-sessions a wonderful collection of very personal maps were created and displayed in a small exhibition.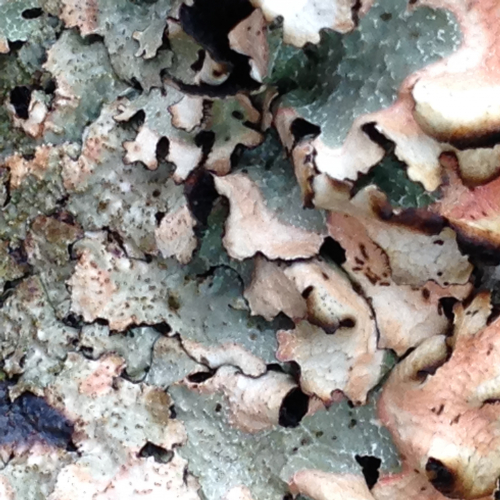 Close-up Clougha Pike Collection
Gallery 23, Arteria, Lancaster
17 May to 6 October 2018
Louise is currently exhibiting photogaphs in the "UPCYCLE RECYCLE" exhibition.
The limited edition photographic-images in this collection, entitled Close-up Clough Pike – were taken at Clougha Pike near Lancaster in Spring 2018. They capture the unique colour, texture and form of the lichens growing on the rocks found there.
Photograph: Louise Ann Wilson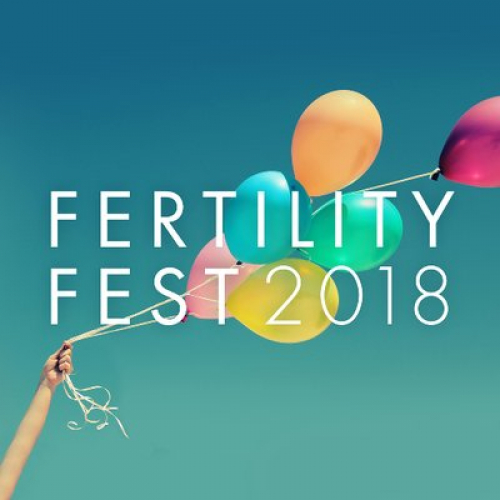 Fertility Fest 2018
Fertility Fest 2018
The Bush Theatre, London
8 - 13 May 2018
At Fertility Fest 2018 Louise is talking on two panels: There's More To Life Than Having Children and Men Have Infertility Too. On the second panel she
will be talking about a version of
Warnscale
that explores the male experience of in/fertility and biological childlessness that she is looking to create. Click
here
for details.
Using Warnscale as a model this new version of Warnscale will find a 'site/walk/landscape' that works in response/metaphor to the specifics of the male experience; and, though this new walk and book will be a companion to Warnscale it would be have its own title, identity and set of material. If you are interested in being involved please email [email protected]
Fertility Fest 2018 will feature 150 artists and fertility experts in a week long programme of events, entertainment, discussion, debate, support and solidarity about how the human race is being made (and sometimes not being made) in the modern world.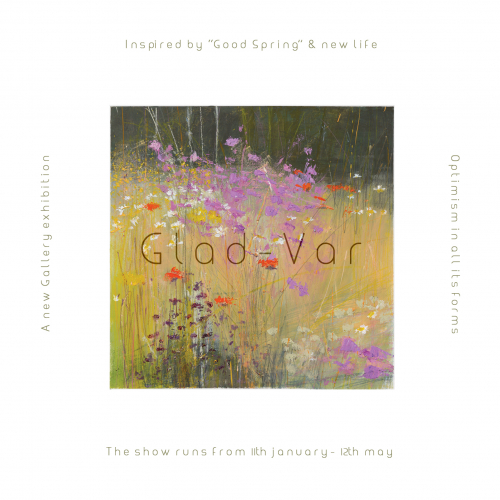 Petra: Glad-Var Exhibition
"GLAD-VAR" at GALLERY 23, Arteria, Lancaster
11 Janaury to 12 May 2018
Louise is exhibiting watercolour paintings from the series entitled 'Petra' (rock/stone) in the exhibition "GLAD-VAR".
Louise's paintings are
site-specific and focus on capturing and evoking the essence, feel, colour and form of: rural landscapes and topography; objects such as rocks, lichen and flora; weather and seasonal variations.
She works in paint, pencil, print (often taking prints and rubbing on site)and mixed media montage often using a combination of images, words, line, fragments, texture, colour and white or "silent" space to create her artworks. As well as capturing and investigating a site her work can be used as an aid to reflection or meditation.
The watercolours in this exhibition were painted on the Greek Island of Patmos in summer 2017 and seek to capture the unique colour, texture and form of the stones or 'petras' I found in the coves.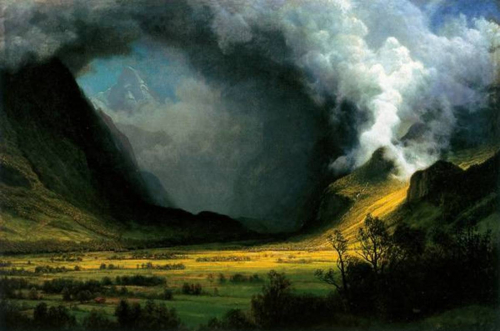 Language, Landscape, Sublime: Conference and Publication
Dartington Hall & Sharpham House, Devon
29-30 June 2016
Titles: 'Creating Warnscale: Applying Dorothy Wordsworth's Mode of the Feminine Sublime to a Walking-Performance about In/Fertility and Biological Childlessness' by Louise Ann Wilson
Louise's presentation is published in the
Online Publication
from the two-day symposium, which drew together artists and thinkers from a wide range of disciplines to explore ways in which landscape –– and the ways we represent it –– connects deeply to our lives and underpins our relationship to the world.
Louise's presentation focuses on Warnscale, a self-guided walking-performance specific to the Warnscale fells south of Buttermere Lake, Cumbria. Mediated through a multi-layered walking-guide/art-book, the walking-performance is aimed at women who are childless-by-circumstance. Society offers no rituals or rites of passage through which women who have 'missed' the life-event of biological motherhood can be acknowledged and come to terms with that absence. Warnscale, however, offers imaginative and creative ways through which participants can engage with landscape in order to reflect-upon, re-image and transition (even in the smallest of ways) the liminality that this circumstance can lead to.
The paper explores how Warnscale was developed through: an in-depth, 'situated' study of the landscape in which it was created; observational research in fertility clinics; and a close reading of the journal writings of Dorothy Wordsworth.
Dorothy Wordsworth's Grasmere Journals describes how she walked in, and engaged with, the landscape in a manner that was embodied, multi-sensory and materially specific – a mode, I suggest, that can be understood as a form of the 'feminine sublime'. This sublime, Louise argues, can also be located in her ability to notice the 'common-place' and thus see afresh 'everyday' objects, people and experiences that are ordinarily overlooked, or on the edges of social and cultural discourse. Warnscale works with an applied use of Wordsworth's 'feminine sublime' mode of walking, dwelling and noticing and is framed by extracts from her journals.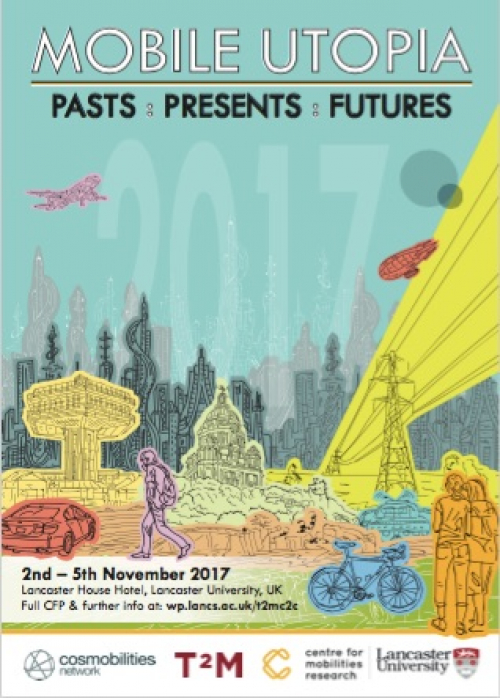 Mobile Utopia: Conference, Exhibition, Catalogue
'Making Warnscale': Exhibtion and Presentation
Lancaster University
2-5 November 2017
Exhibition: Using texts, photographs, drawings, mapping-walk maps and artefacts this exhibition shows how Warnscale mobilised 3-tiers of research that involved an in-depth study of the landscape in which it is situated, observation field work in fertility clinics, and a series of group and one-to-one mapping-walks with individuals affected by biological childlessness. The exhibition also shows how a close reading of the journal writings of Dorothy Wordsworth who walked in and wrote extensively about her experience of the landscape of the Lake District, informed Warnscale and its desire to engage the reader/walker in new, or different, ways of seeing and feeling the landscape and through that embodied, creative and immersive landscape experience transform their experiences of the underlying subject matter.
Exhibition catalogue: Mobile Utopias: Art and Experiments (2017). ISBN: 978-1-86220-3339-6.
Presentation: '
Warnscale: Emplacing, Re-imaging and Transforming 'Missing' Life-Events' by Louise Ann Wilson
Louise's paper explores how rural landscapes can become a 'site of transformation' where 'missing', or challenging, 'life-events' are emplaced, re-imaged and transformed. The paper case studies (Warnscale) (2015-ongoing) and explores how, in Warnscale, the landscape and the act of walking and dwelling becomes a transformative metaphor for the underlying subject matter and applies theories relating to therapeutic landscape and mobilities.
It articulates how Warnscale was created through three-tiers of research that mobilised the site, the science of the underlying subject (in/fertility) and, through a series of group and one-to-one mapping-walks, individuals affected by biological childlessness – thus challenging and re-imaging the normative 'utopias' around biological motherhood.
The paper, analyses how Warnscale evolved and applied a series of six scenographic principles. These principles were informed by theories and aesthetics relating to landscape, pilgrimage, Early Romanticism, and a close study of Dorothy Wordsworth's, and her contemporaries' approach to landscape. The mobile, embodied 'mode' of engaging with landscape that these women pursued enabled them to see afresh objects, people and experiences that were ordinarily overlooked – thus producing a materially specific 'utopia of the everyday' – that articulated non-mainstream 'lived' experiences and discourses on landscape, and can be mobilised as a creative strategy in contemporary socially engaged performance practice.