Harold's Walk: A Walk to Remember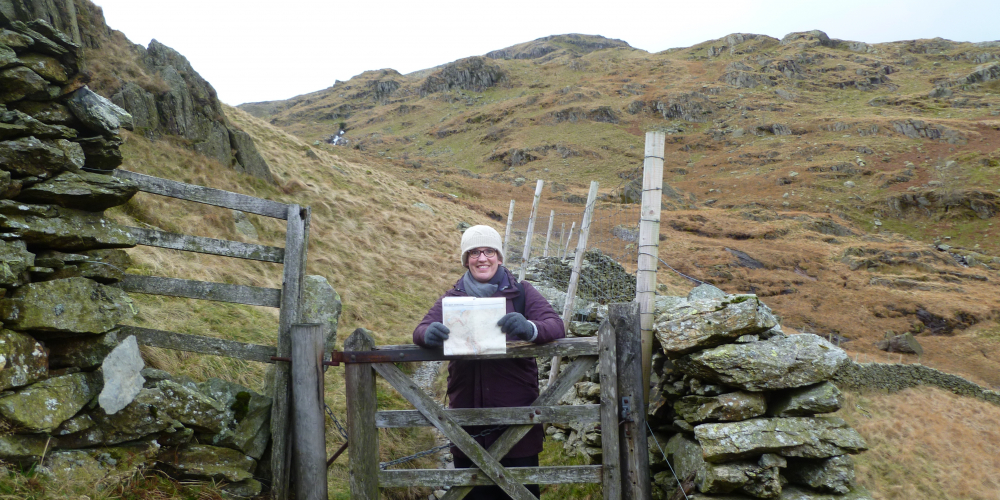 When creating Mulliontide a number of residents in The Poldhu Care Home in Cornwall shared with me memories of their lives, walks along the coast they had once done, coves had they swum in, the Cornish Walls they had built.
One resident called Harold Potter, told me 'when I kicked the bucket I want my ashes scattered at Mardale Head' in Cumbria. 'That is near where I live' I replied, and asked if he would mind me re-walking his walk, which he then described in intricate detail. In January 2017, I followed Harold's route and sent photographs, descriptions and a map of the walk back to him. He was very moved by this - the photos 'bringing back many happy memories' - and the care home staff said that they were able to have conversations with Harold about his life prompted by the 'remembered walk'.
Since this first walk, I have re-walked Harold's walks in Kentmere and Greenholme. Harold and I now Skype regularly so we can talk about his walks and the Cumbria landscpe he knows so well, and longs for.
I April this year (2018) I visited Harold in Cornwall. We talked, and walked together around the perimeter of the care home and enjoyed being buffeted by the wind and soaking-up the sea-views.
Harold Potter's walks in Mardale Head, Kentmere and Greenholme in Cumbria.
Re-walked by Louise Ann Wilson from 2016 to 2018.