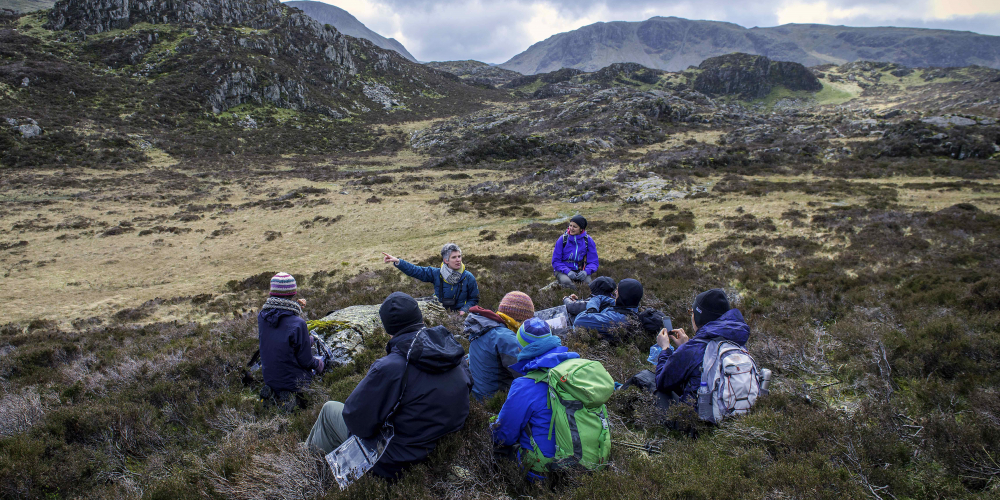 Louise is regularly invited as a guest lecturer to give talks and presentations on her practice and research. Most recently on the MA in Performance Design at Leeds University, the BA in Performing Arts, at
Cumbria University and the BA in Site-Specific Performance at Edgehill University.
In 2014 Louise was a
Senior Lecturer in Theatre Design and Head of First Year (one year maternity cover) on the Theatre Design BA in the College of Art, Design and the Built Environment at
Nottingham Trent University.
Her practical and academic fields of study include:
Socially Engaged and Theareaptutic (Applied) Scenography

Therapeutic Mobilities and Landscape

Interdisciplinary Arts and Social Science

Visual Art and Installation

Site-Specific Performance and Theatre

Walking-Performance

Applied Performance and Art Practice

Set and Costume Design and Design for Performance

Land Art and Installation from 1960-present

Women arts, writers, walkers and landscape pioneers from Early Romanticism-present

Dorothy Wordsworth and her female contemporaries
Louise is an Associate Fellow of the Higher Education Academy (HEA) and has the following teaching qualifications:
July 2016: Supporting Learning Programme (SLP), Lancaster University.

February 2016: Introduction to Teaching, Lancaster University.

December 2015: Working with Threshold Concepts: Empowering Undergraduates in their Learning, Lancaster University.

November 2015: Lecturing and Working with Large Groups, Lancaster University.